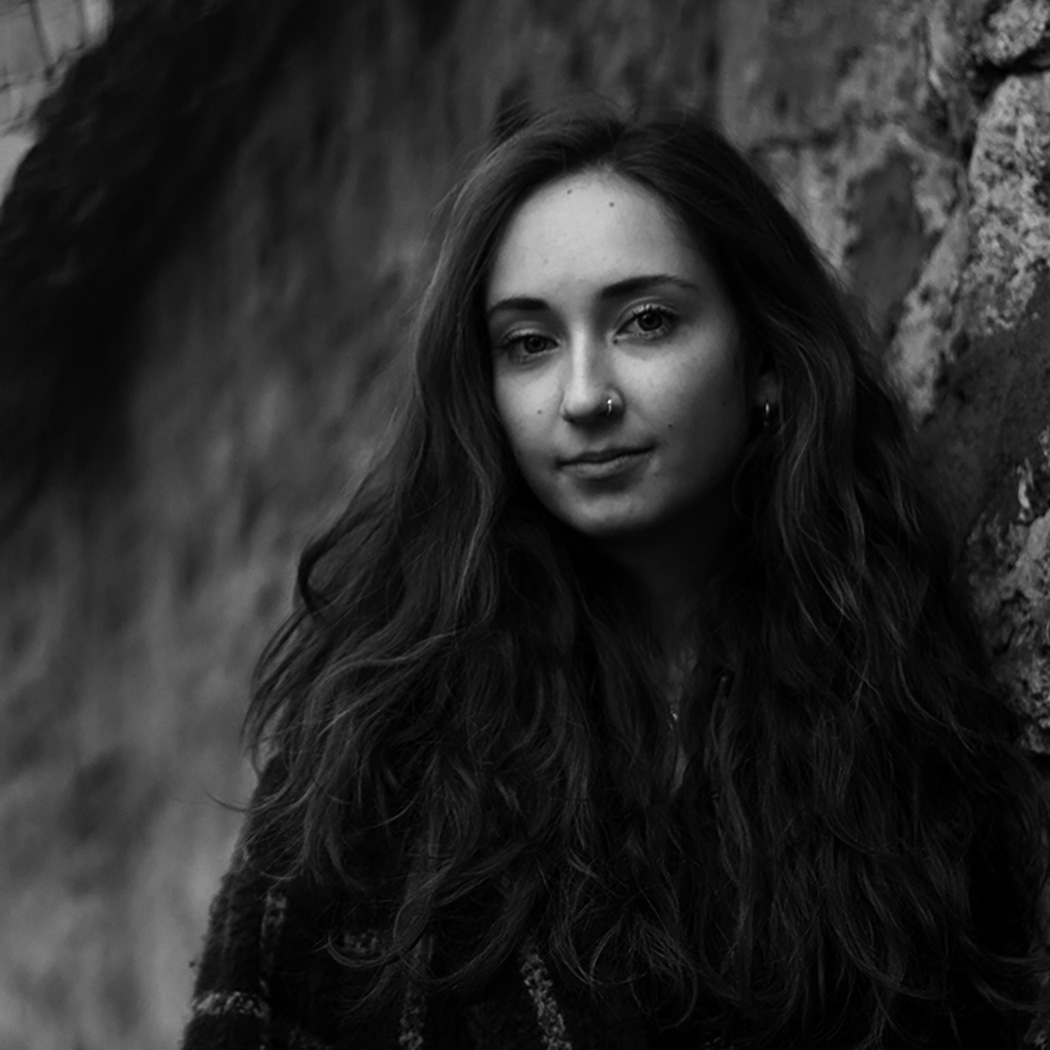 Fanni Dallos
Bonyhád – Hungary 1998
I always strive for being well-organized but flexible at the same time. You never know what kind of adventure, experience you are going to miss, if you are not adaptable enough. This perception is what I try to keep in my mind during my work as well.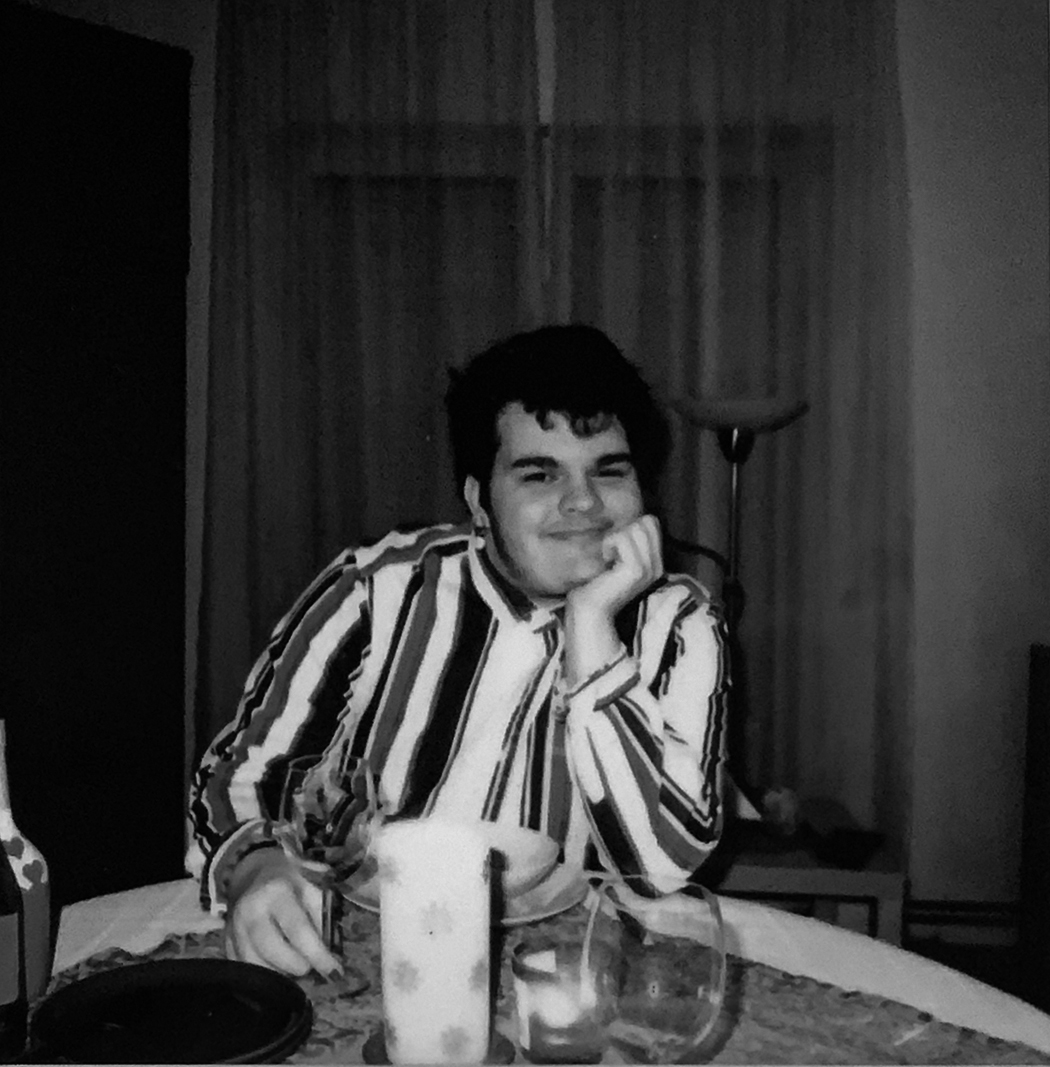 László Bertalan Boda
Budapest – Hungary 1999
I attend the Hungarian University of Fine arts. In school I like to take a different, more manual approach to projects, which is also present in my day-to-day life. Outside of school, I still find time to draw and illustrate, to make alternative covers for my favourite musical artists, of which I also collect their albums on vinyl.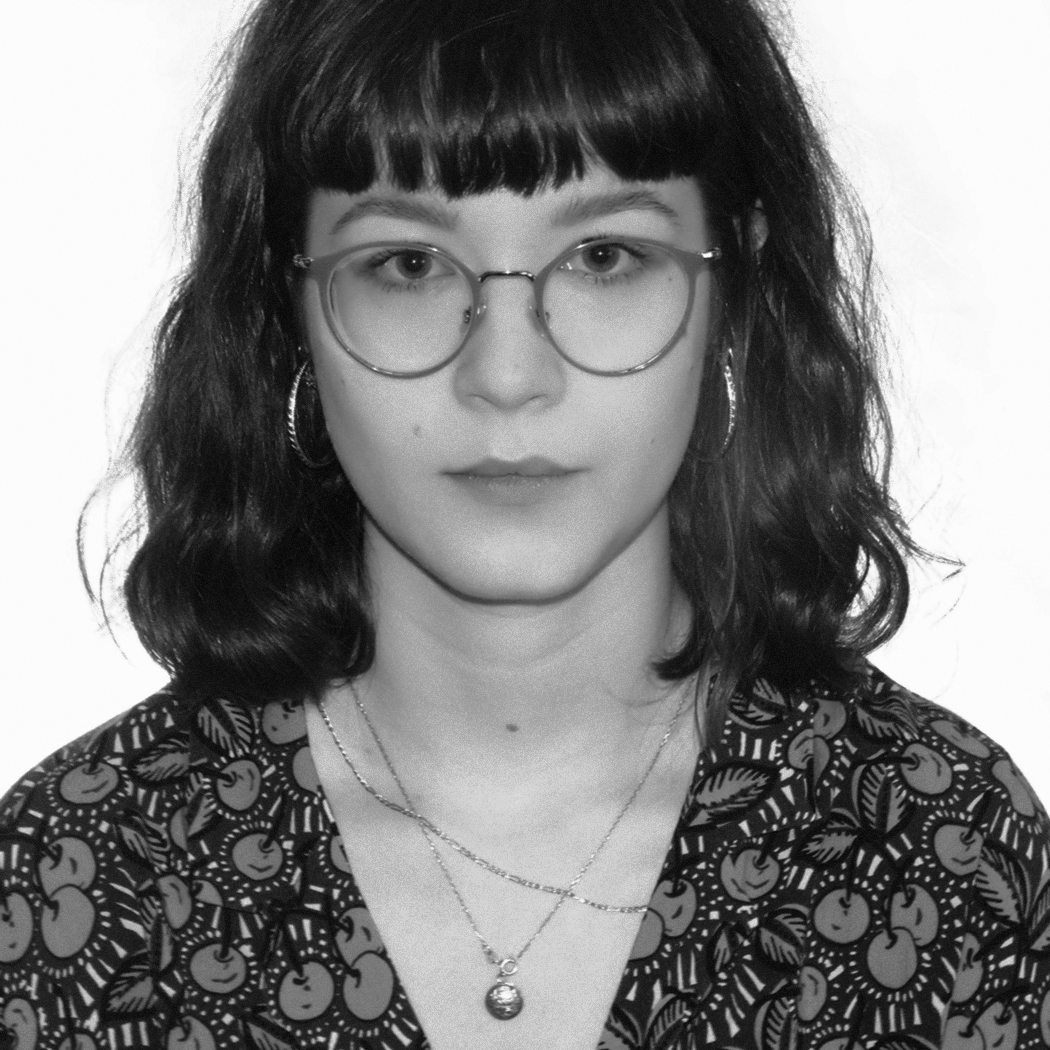 Veronika Anna Csaszar
Budapest – Hungary 1999
Creating has always been an important part of my life. I keep experimentation and exploration as the main elements of my working method, my purpose is to make my artworks as diverse as possible and find ways to be unique, current and educated.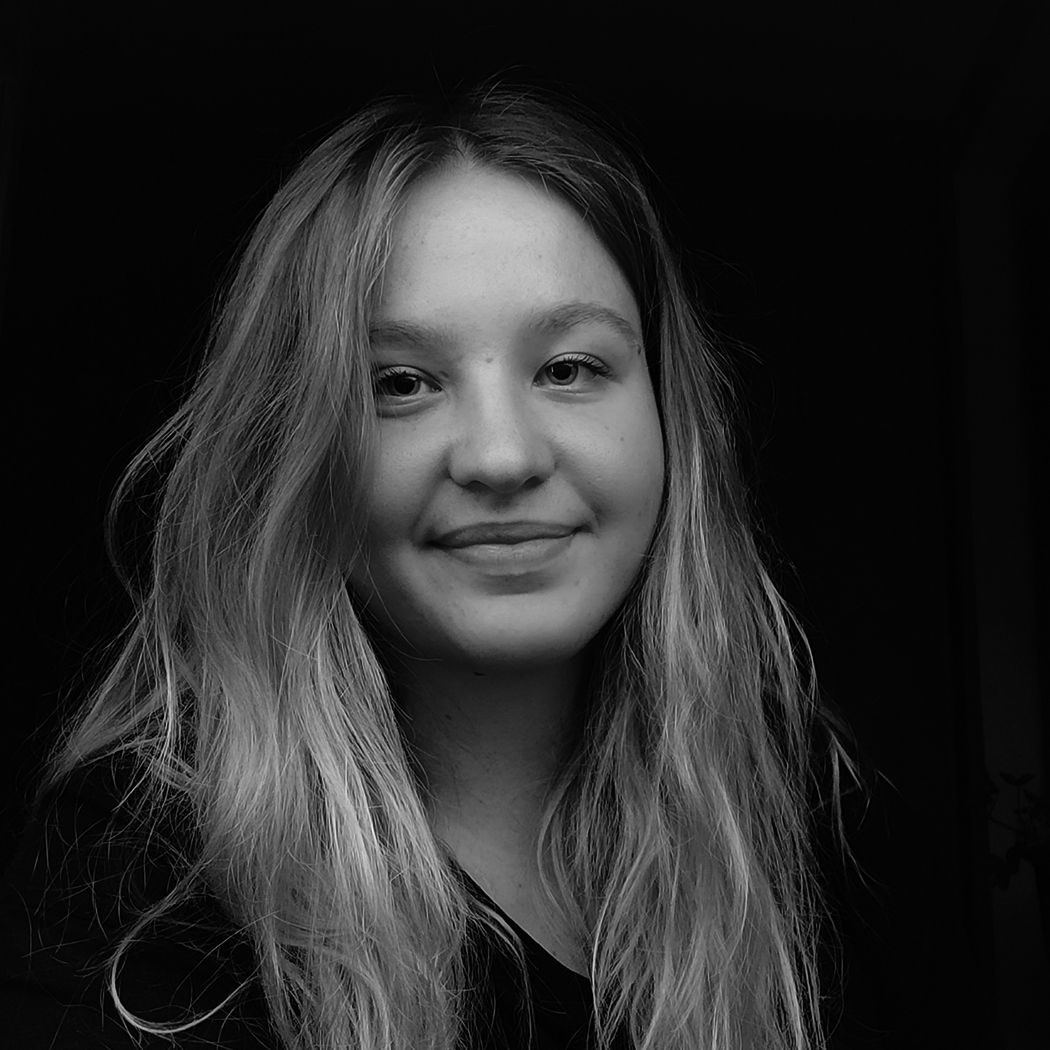 Gabriela Semanova
Levoča – Slovakia 1999
 I'm currently studying industrial design. While designing, I try to implement nature and geometry into my products. I enjoy traveling, literature and getting to know new things.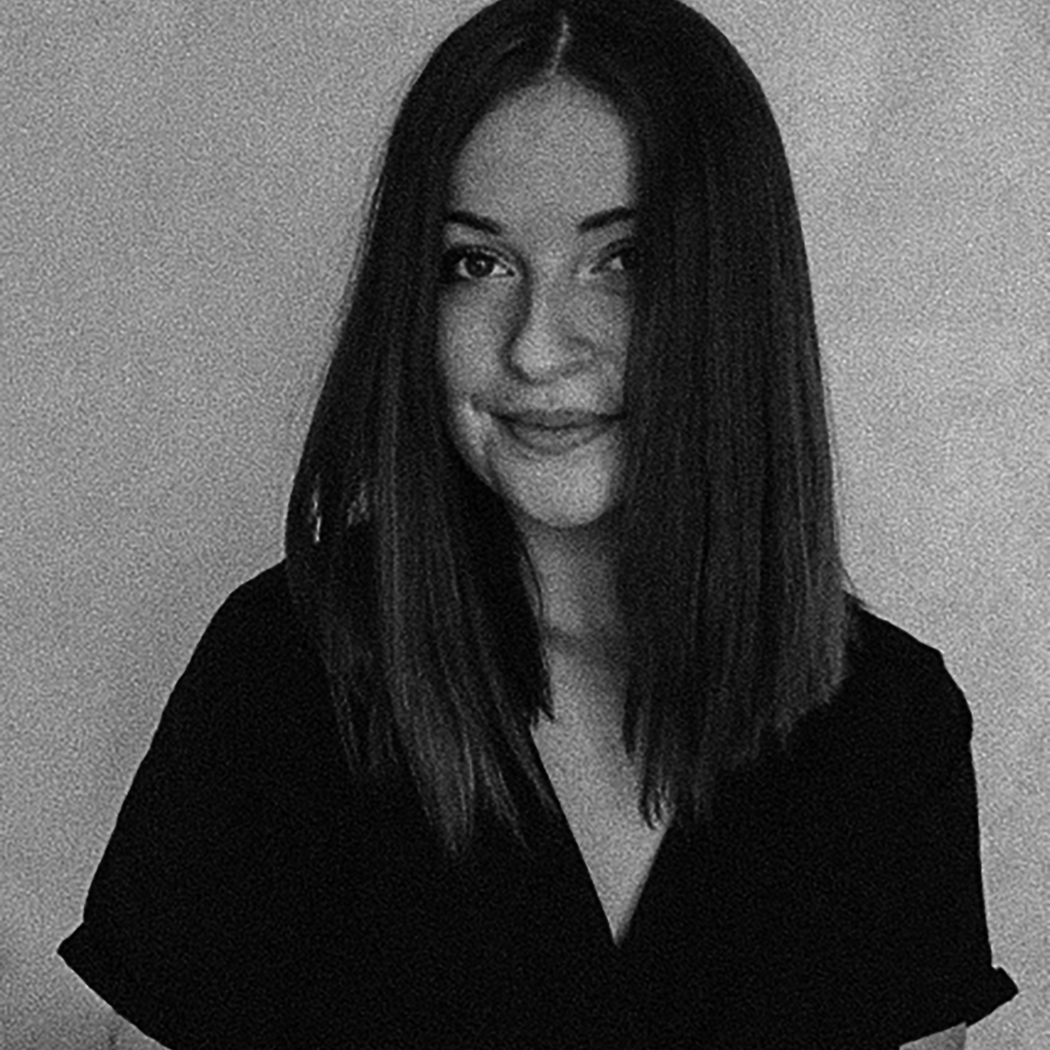 Karin Kolesarova
​​​​​​ Košice – Slovakia 1998,
I'm student of product design and I'm interested in slovak traditions and traditional crafts. I've always been trying different areas of design to gain experience and use it in another projects. The most important for me is the minimalism and pure organic forms.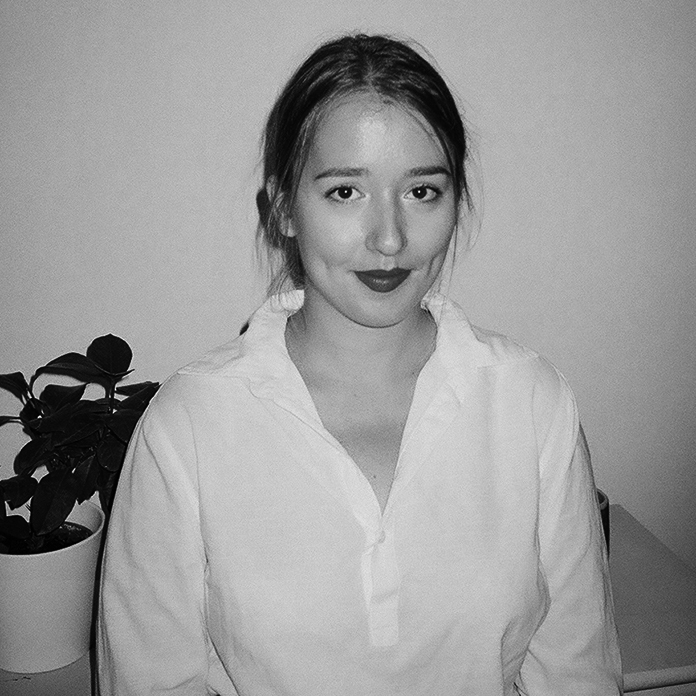 Stefania Suchodolinska
​​​​​​ Košice – Slovakia 1996
I am a product design student from Košice. In my work I try to combine colourful and playful design together with clean and functional properties. My designs are often inspired by humorous situations I experienced or bizarre objects I observed in everyday life.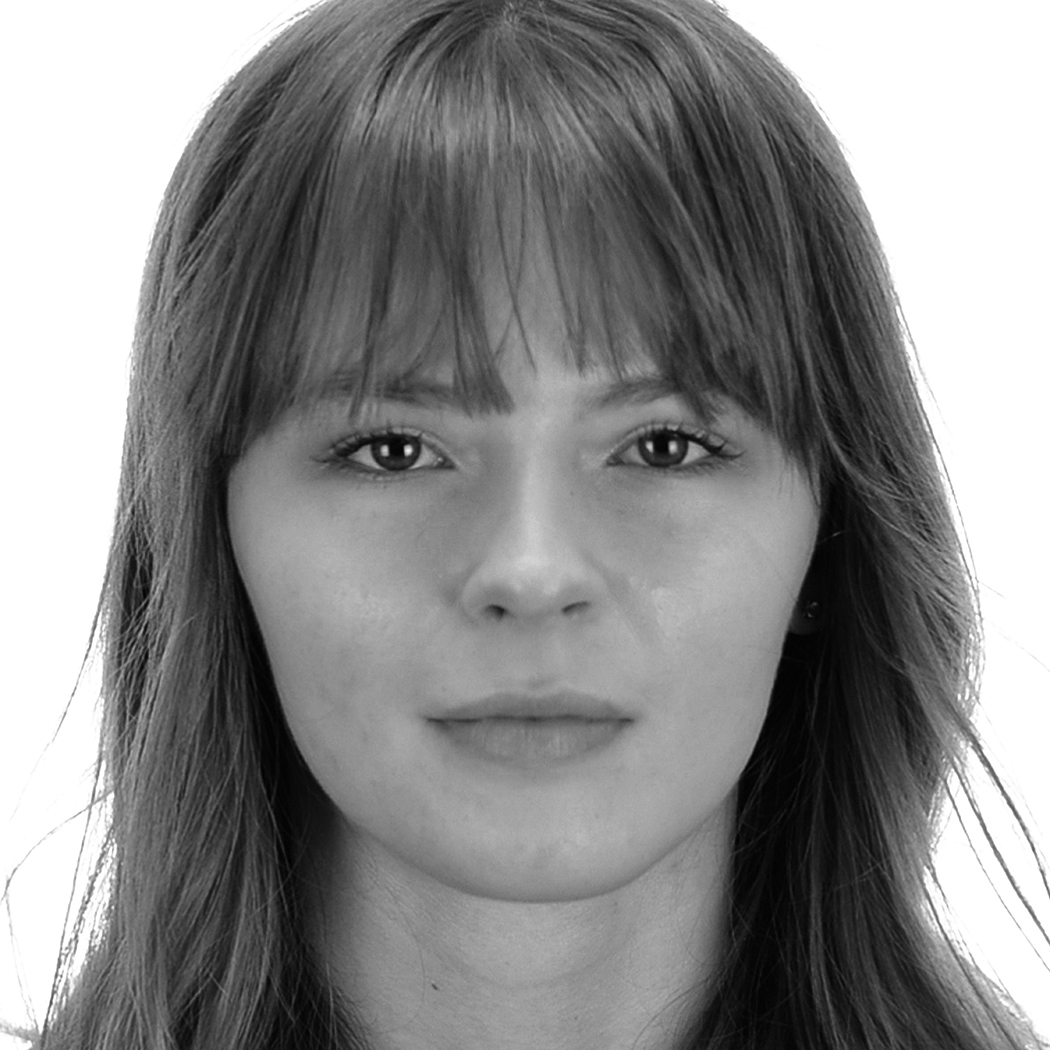 Karolina Pabjańczyk
Bełchatów – Poland  2001 
Since I was a little girl I was interested in fashion, volleyball and history. Apart that, I'm a car enthusiast and a film lover. Currently I'm trying myself on a movie set as a costume assistant. I enjoy trying new things and I always try to be positive.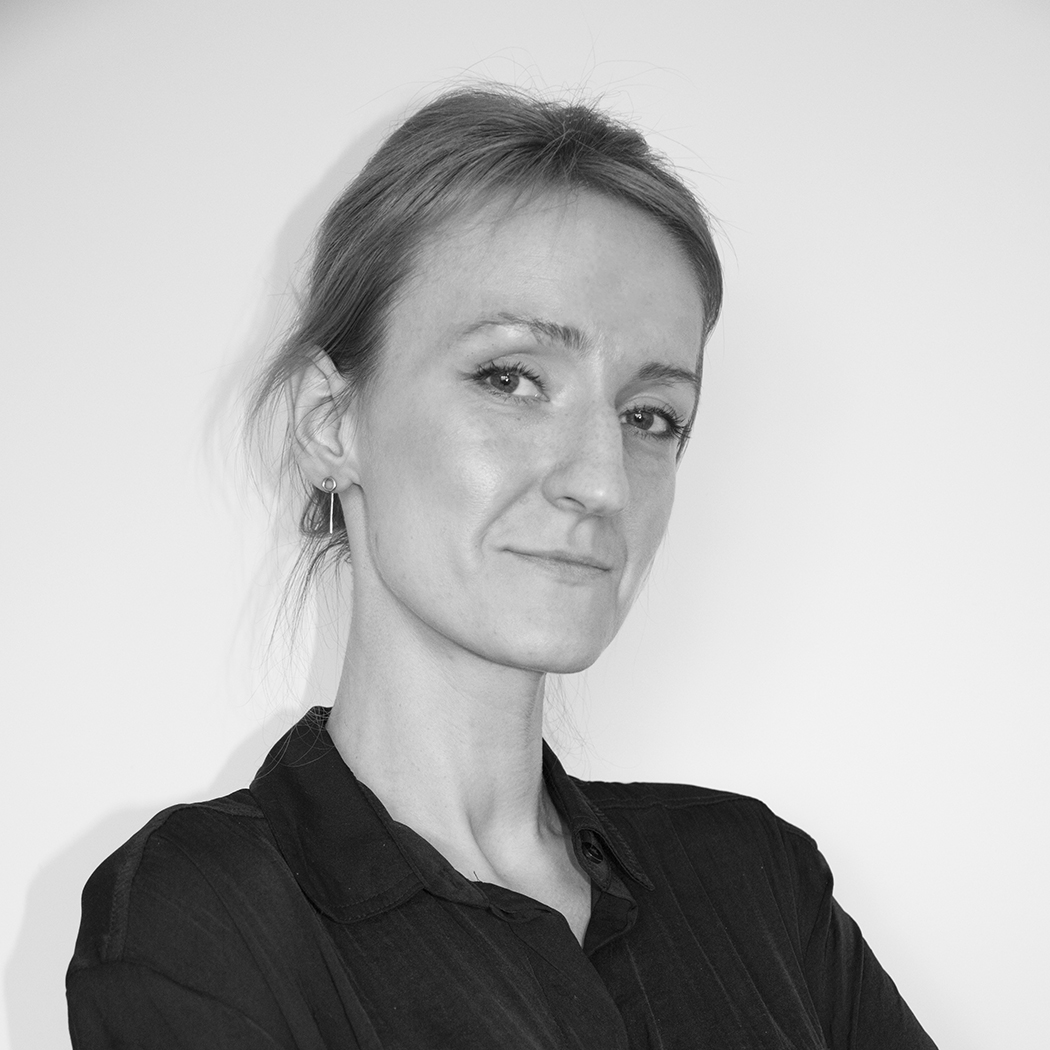 Katarzyna Machejek
Miechów – Poland 1987
From an early age, demonstrated manual and creative skills. Student of Interior Designing on Cracow School of Art and Fashion Design. Lover of design and art. Architecture has always been my passion. In the future, she wants to combine painterliness and design in interior designing.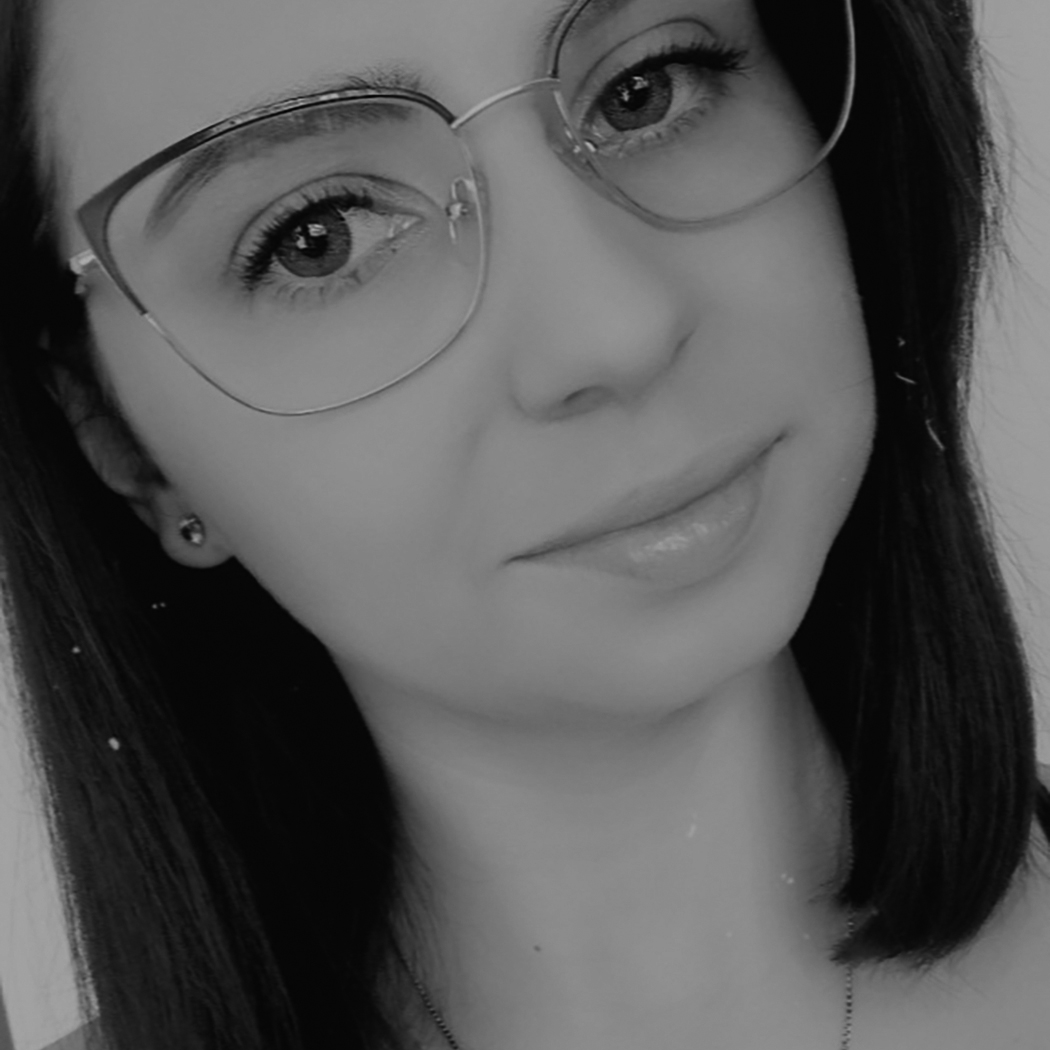 Weronika Różycka
Busko-Zdrój  – Poland 1996
I like challenges and I'm open to new ones, so this course is a great opportunity for me. Interior design has been my passion for many years. I'm currently studying at Cracow school of art and fashion design.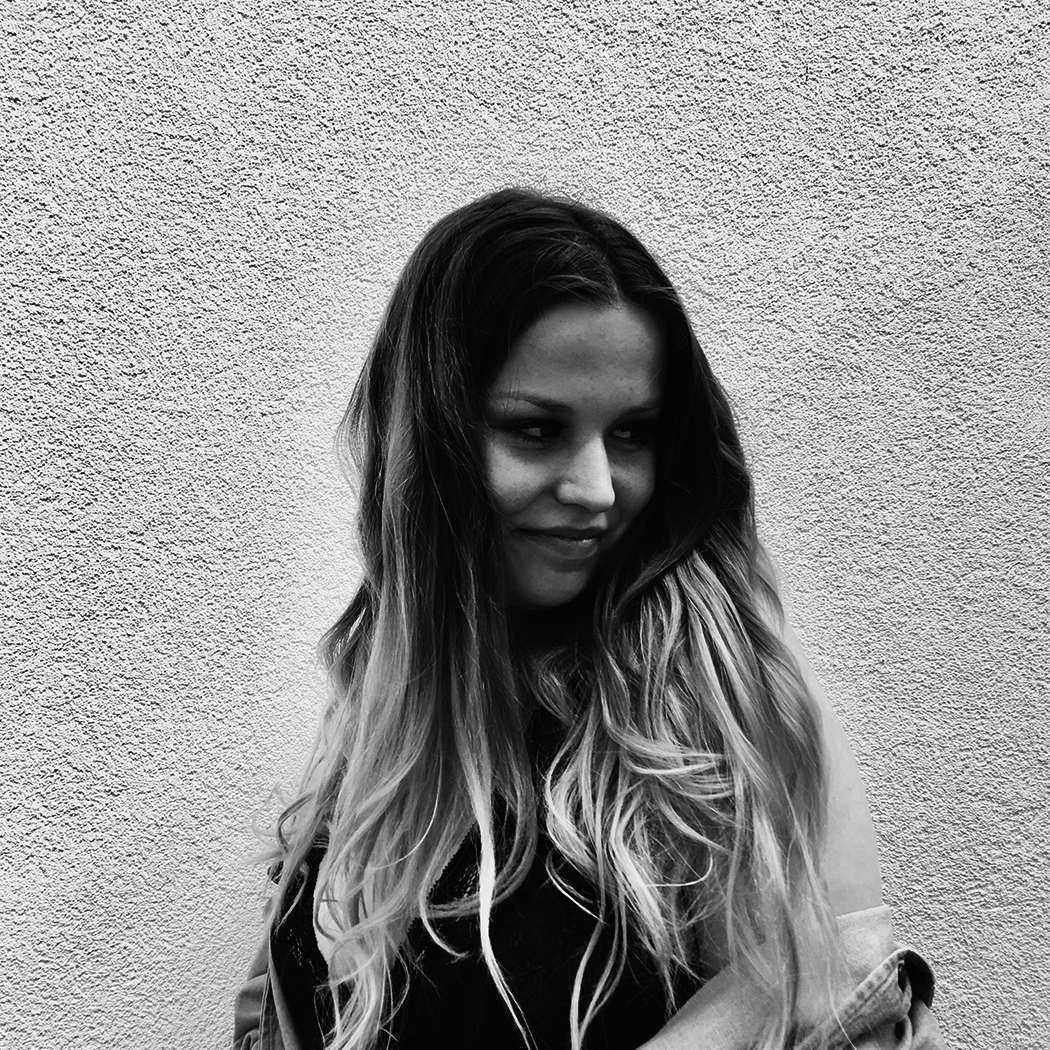 Katerina Klozova
​​​​​​Jilemnice – Czech Republic 2000
Hi, I am a student at the Technical University in Liberec, majoring in textile and clothing design. I really enjoy sublimation printing technology, pattern making and experiments with non-traditional materials for textiles and clothing. In my free time I like to play ball games and play sports with my dog.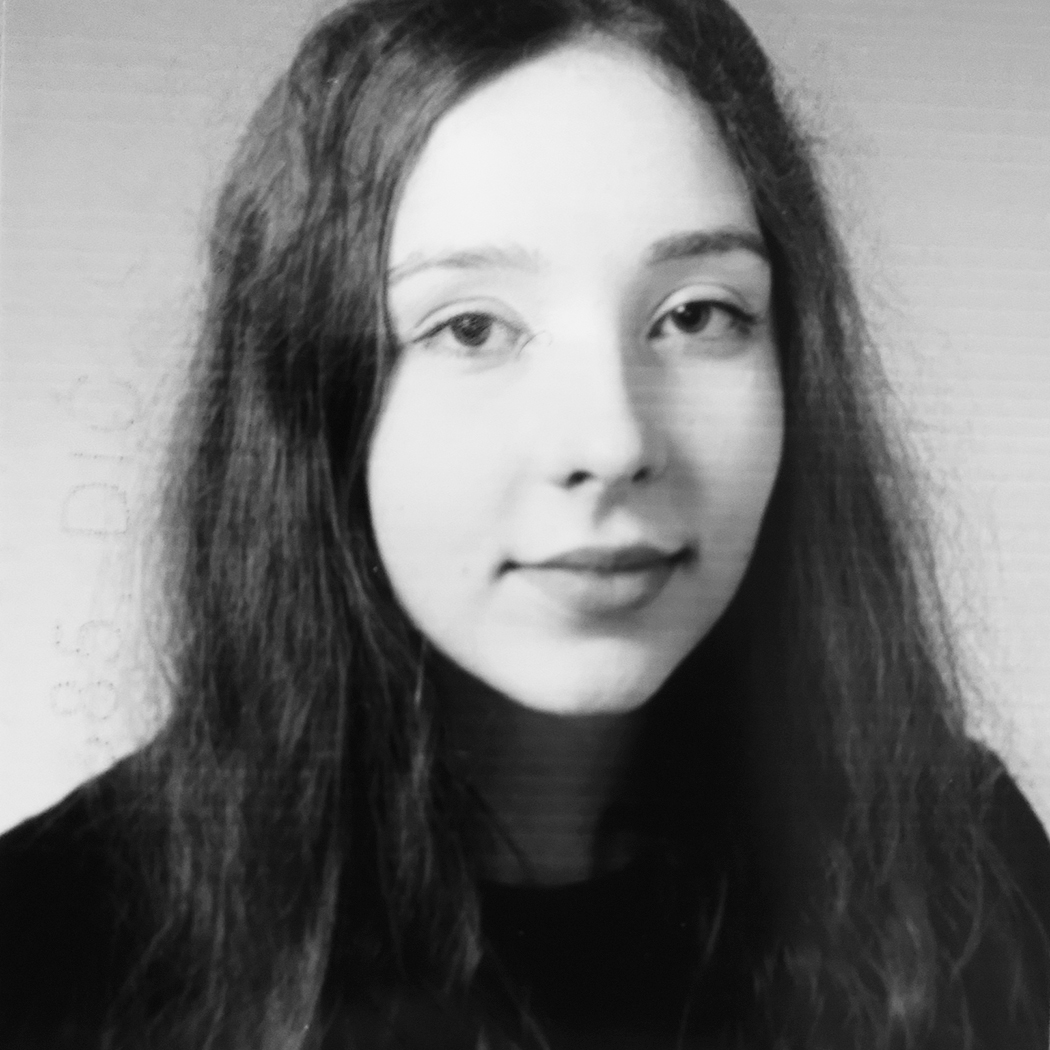 Marketa Kozena
​​​​​​ Hradec Králové – Czech Republic 1999
I am student of fashion design and previously studied graphic design. I try to make my work with a touch to nature, because for me has nature always been full of unique inspiration and materials. My hobbies are hiking, photography and traveling, which l like to combine :).  I signed for this project, because I think its something which can affect my art and knowledge with new experiences, and I can learn something new.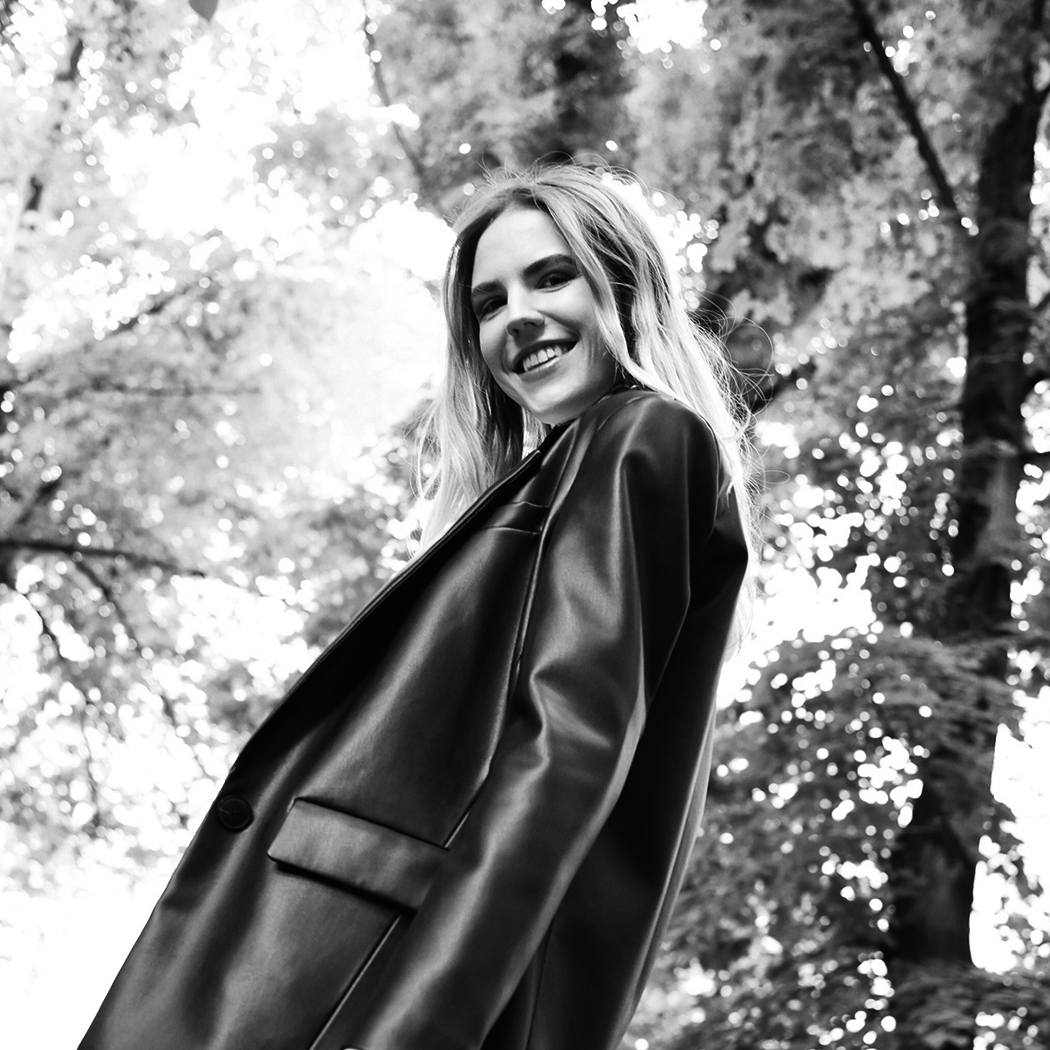 Nella Meresova
​​​​​​Prague – Czech Republic 1999
I am very creative and i like art of every kind. I love trying new things. I challenge myself very often.
ELICA
Fabriano – Italy
www.elica.com
Elica, active in the market since the 70s, is the global leading company in the production of hoods and induction cooktop as well as the European leader in manufacturing of motors for domestic ventilation. Chaired by Francesco Casoli and led by Giulio Cocci, it has a production platform divided into seven sites in Italy, Poland, Mexico and China, with over 3,200 employees. Long experience in the field, great attention to design, refined materials and advanced technologies that guarantee maximum efficiency and reduced consumption are the elements that distinguish the Elica Group on the market and that have enabled the company to revolutionize the traditional image of kitchen hoods: no longer simple accessories but uniquely designed objects able to improve the quality of life.
iGUZZINI
Recanati – Italy
www.iguzzini.com
iGuzzini illuminazione was founded in 1959 and is an international leading group in the architectural lighting industry, with 1,243 employees concentrated on researching, designing, and producing internal and external lighting systems. It is based in Recanati (Macerata) with operational activities in more than 20 countries spread over 5 continents. Using light, iGuzzini works to improve the relationship between humans and the environment through research, industry, technology, and awareness in places of culture, work, retail, cities, infrastructures and hospitality & living. iGuzzini has been part of the Fagerhult Group since 2019.
The culture of light as a social innovation aspect is iGuzzini's distinguishing feature. It has been working with the best architects, lighting designers and engineering firms for over seventy years to create innovative, high-performance lighting projects capable of enhancing architecture and spaces. For iGuzzini, light allows for the creation of safe, aggregate and comfortable places, and defines a person's mood, the colours and shapes of nature and works of art. This is why its vision is Social Innovation Through Lighting developed along four guidelines: light culture, design, connectivity and sustainability.
In 2021, iGuzzini's turnover was €203.4 million, selling 82% of its own production abroad and 18% in Italy, proof of its leading position on the domestic market and primary position in Europe and the most dynamic international markets.
CUCINE LUBE
Treia – Italy
www.cucinelube.it
The company was established in the year 1967 in the little town of Treia (Marche Region), in the heart of Italy, thanks to the experience and insight of its two founders, and soon became renowned for the quality of its products and the aggressive business strategies.
Gruppo LUBE includes the Cucine LUBE and CREO Kitchens brands and is currently the number one Italian kitchen company, both for the turnover (249 million Euro in the year 2021) and the quantity of the manufactured kitchens (350 daily, over 85.000/year), that are exported in over 85 countries worldwide.
The heart of the company growth strategy is the Store concept, with over 500 single-brand stores inaugurated just in Italy in the recent 3 years.
The Cucine Lube and Creo Kitchens brands offer wide collections, ranging from classic to modern models and including 480 different door finishes.
The Gruppo Lube strength is the flexibility, meaning as the capacity to satisfy every request of the client regarding style, materials and customization.
POLTRONA FRAU
Tolentino – Italy
www.poltronafrau.com
Poltrona Frau has been a leader in the world of Made in Italy furnishings since 1912. It values artistic aptitude and meticulous craftmanship, using only the highest-quality raw materials, like Pelle Frau® leather which makes it the ideal go-to for high-end furniture for the home and office. The search for style has led Poltrona Frau to create classic pieces that express a unique and intimate elegance, from Chester and Vanity Fair, designed by the founder Renzo Frau, to Dezza by Gio Ponti and Titanio, a project by Pierluigi Cerri that won the brand its first Compasso d'Oro Award. Today collections include iconic pieces from Jean-Marie Massaud, Ludovica + Roberto Palomba, Roberto Lazzeroni, GamFratesi and Neri&Hu. Poltrona Frau fosters an exquisite blend of tradition and innovation in its two other business units, Interiors in Motion and Custom Interiors.
Interiors in Motion specializes in developing exclusive interiors for luxury cars, yachts, rail and aviation and has collaborated with many of the worlds most respected luxury brands, including Ferrari, Porsche, Ducati, McLaren, Ferretti Yachts, Pershing, Riva and Singapore Airlines to name just a few. Custom Interiors develops seating and interiors solutions for auditoriums, theatres, airports, public spaces, office and store showrooms and hotels, working closely with many of the most influential architects and designers globally. It has partnered with the likes of Renzo Piano, Foster + Partners, Frank O.Gehry, Jean Nouvel, Zaha Hadid Studio and David Chipperfield to support many of their most important international projects.
The heart of all operations is in Tolentino, in the heart of the Marche region in Italy where the brands expertise that has passed from generation to generation, and has proudly earned numerous certifications for environmental sustainability and recognition of policies that protect the health and safety of employees. 
TOD'S GROUP
Sant'Elpidio a Mare – Italy
www.todsgroup.com
The TOD'S Group is a symbol of Italian excellence. It is deeply rooted in Italy's artisan traditions, with a wealth of values that distinguish its vision: a passion for craftsmanship, superb quality and timeless style.
Quality and creativity, tradition and modernity. A harmonious blend of these factors runs through the DNA of the TOD'S Group and its brands, each with its own identity: Tod's, Roger Vivier, Hogan and Fay. This overall vision draws strength from the brands' synergy in high-end design; it has enabled the Group to emerge as a leader in the footwear, leather goods and clothing sectors with a significant presence in all the global markets. At the turn of the 20th century, Filippo Della Valle, Diego's grandfather, set up a small shoemaking workshop, pursuing the ancient profession with care and dedication. Driven by his passion for the work, Filippo refined his shoemaking business over time, elevating it to a level of excellence and passing his skills down to his children. These authentic codes of style and quality have since become essential assets for the Group and still characterise its DNA today. Over the years, the TOD'S Group has expanded its production by launching and acquiring prestigious brands. But it has always stayed true to its original set of principles: unique, uncompromising quality. Under the guidance of Diego and Andrea Della Valle, this clear vision has enabled the Group to become a benchmark in the international luxury market. By skilfully combining craftwork traditions with innovation, the TOD'S Group has become a key player in the production and distribution of luxury footwear, leather goods, clothing and accessories, a global ambassador for Italy's deeply rooted manufacturing traditions, a symbol of the Italian lifestyle and of unparalleled quality.